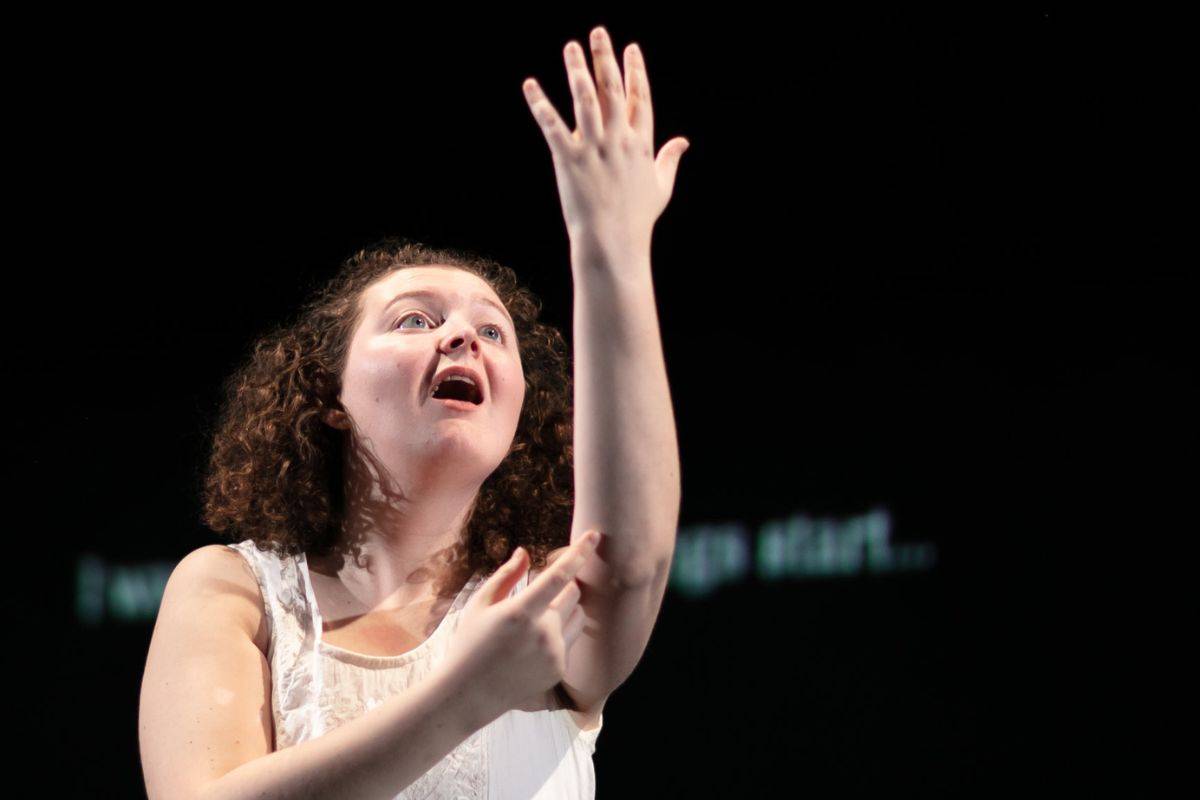 Faslane by Jenna Watt, adapted and performed by Amy Helena.
This event is part of Edinburgh Festival Fringe.

Performed in: BSL, IS
Interpreted to: English
Duration: 1 hour
Age Suitability: 12+ (guideline)
Price: £12 (full), £10 (concession)
Accessibility:

With her family having worked in Faslane all her life, and her friends protesting at the gates, Jenna endeavours to understand her relationship to Trident, the wider nuclear debate and activism. Drawing upon interviews with individuals, including activists and Ministry of Defence personnel, Jenna navigates her own journey through the politics, protests, peace camps and freedom of information requests, to find out answers to the questions we should all be asking about our nuclear deterrent.
This adaptation is performed in BSL with English voiceover.