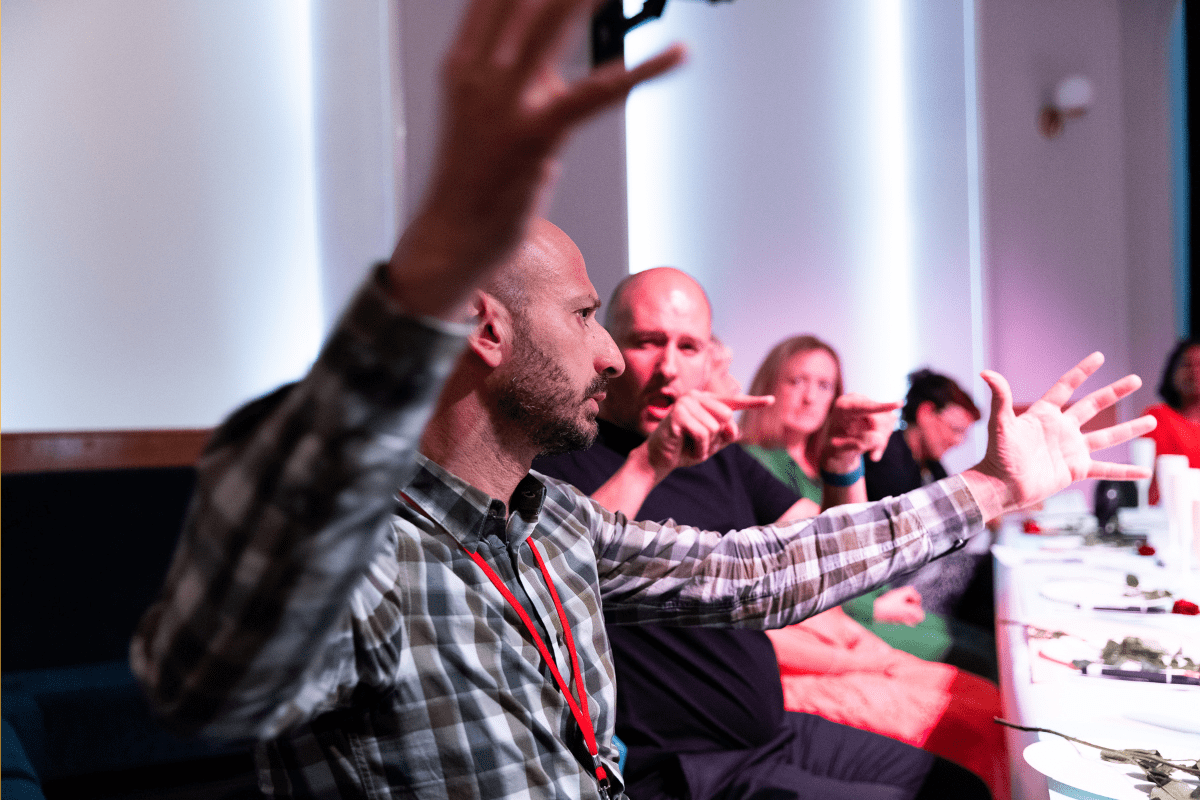 Fringe Central: Dinner Party Debate
Hosted in: BSL, English
Interpreted to: English
Captioned in: English
Duration: 2 hours
Age Suitability: All ages
Price: Free
Accessibility:

Join us for a lively debate on Fringe artists' experiences, funding for deaf talent, and reflections on Edinburgh Deaf Festival 2022. We will consider how to dismantle the barriers that persist for deaf artists and audiences alike, drawing lessons from other nations on how to create professional pathways to enable deaf talent to consider and develop a career in culture and the arts. We'll explore the future of festivals, with networking opportunities to follow.
Please note, food will not be served.
Panellists include:
Philip Gerrard, CEO, Deaf Action
More to be announced soon.