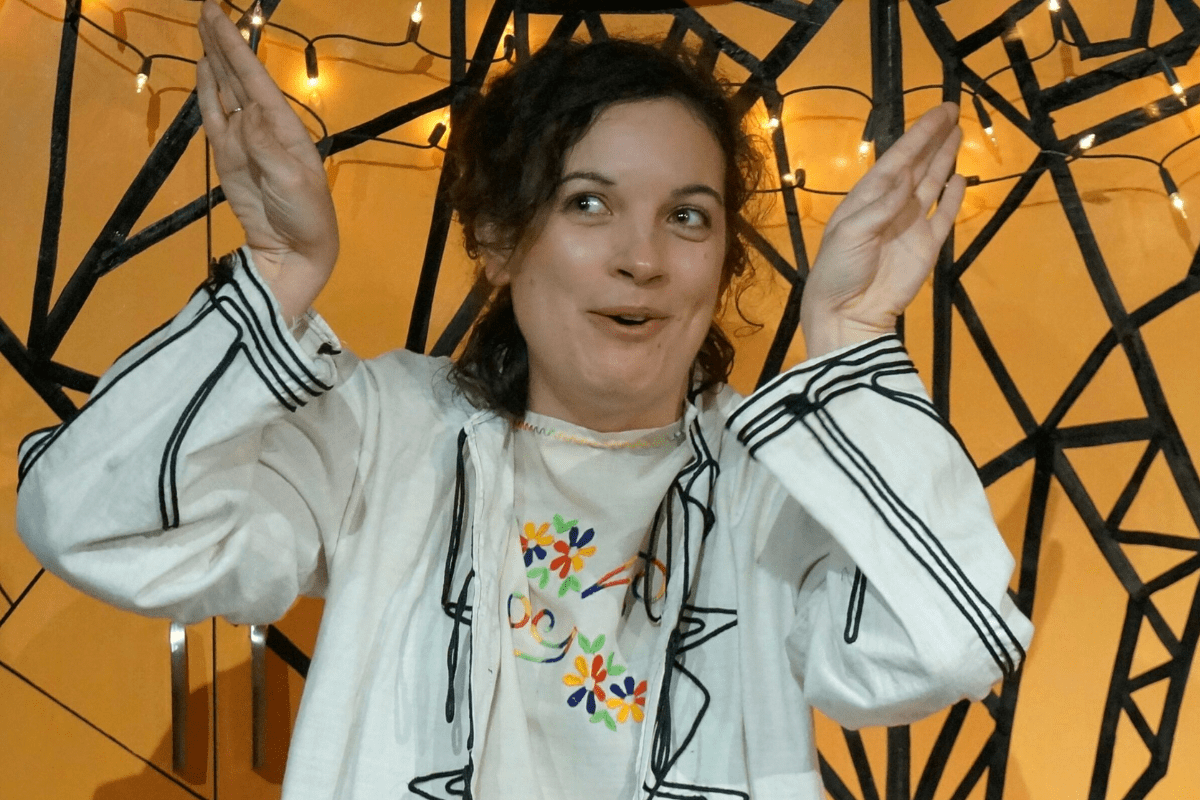 Improv Comedy Workshop with Jennifer Jordan
Hosted in: BSL
Interpreted to: English
Duration: 2 hours
Age Suitability: 18+
Price: £5
Accessibility:

Improvised comedy means making up funny scenes on the spot with no script and no rehearsal. It's a great way to improve confidence, spontaneity, playfulness and communication. You don't need any previous experience, everyone is welcome, and it's all about working together as a team so you will never be on your own. In this workshop, you will learn the main tools and skills for creating improvised comedy scenes. It will involve pair work, group games and typical formats from shows like 'Whose Line Is It Anyway?'. You don't need to be funny, clever or quick – just willing to have some fun and learn something new!
If you join this workshop, you can also perform in the show at 9pm to show off your new skills! No pressure, you can just do the workshop and watch the show if you prefer – but it is a great opportunity to get on stage and have a try! Jennifer and a brilliant group of professional Deaf performers will support you and make you look amazing. The crowd will love you!
Jennifer trained in Acting at Bretton Hall and has worked as an actor and theatre facilitator for over 15 years. She has performed with a number of Improv Theatres in Vancouver, London, and several international improv festivals, as well as directing & coaching. In addition to her improv performing & teaching, Jennifer is also a CSW and currently studying for her Level 6 in BSL. She is passionate about improv and the community it creates, and enthusiastic about sharing the world of improv with as many people as possible.