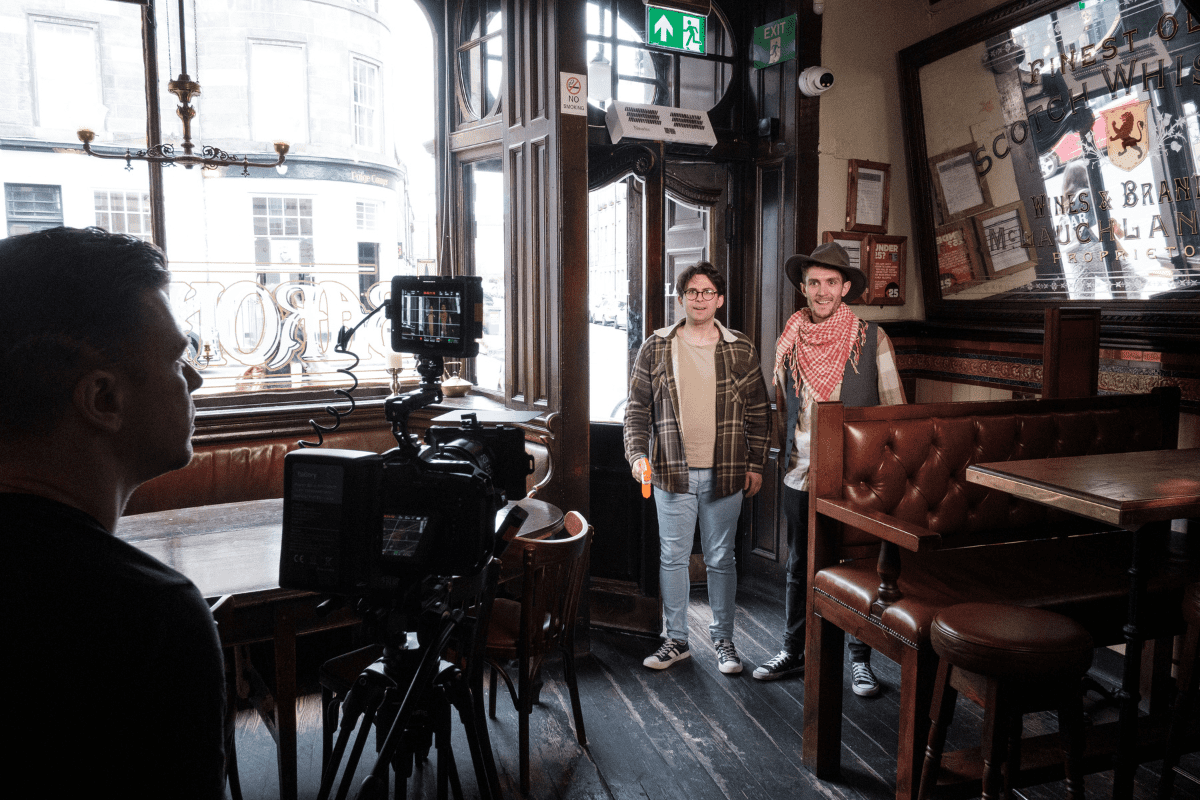 Film Screening: Unmuted Productions
Performed in: BSL
Interpeted to: English
Duration: 1 hour
Age Suitability: 16+ (guideline)
Price: Free
Accessibility:

Unmuted Productions present a screening of two of their 48-hour film projects. Developing a script from scratch they filmed, edited and produced these award nominated films in just two days in 2022 and 2023.
'Balmaha' (2022) is about a holiday trip that doesn't go as expected. Nominated for eight awards in the Glasgow 48 Hour Film Project.
'The Mask of the Cowboy' (2023) is a western set in Scotland. Will the main character's inner cowboy him face the world? Nominated for four awards at the Edinburgh 48 Hour Film Project and winning best production design.
Question and answer session to follow. Both films are captioned.
Image by Stuart Wilson.